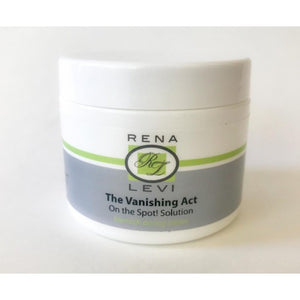 On the Spot! Solution is an excellent overnight mask treatment for problematic skin.
This highly effective drying lotion with active Camphor and can be applied directly on a blemish at night as a leave on treatment.
On the Spot! Solution dries up those pesky problem areas and balances excessive oiliness, while minimizing the appearance of redness on the skin. It is, as well as problem skin conditions such as acne.
✅ Single daily use face mask controls acne breakouts for acne or as a Specific Spot Treatment for Acne.
✅ Quickly Heals Blemishes After Cleaning of skin, healing whiteheads and blackheads.
✅ Removes Excessive Oiliness
✅ Medicinal On the Spot! solution Purges Skin Removing Toxins and Debris.
✅ Leaves Skin Feeling Taught, Clean, and Refreshed
✅  May Also be used as a mask on the face, or after cleaning acne on the body.
✅  Leaves a Brighter Fresher Looking Complexion.
✅  No harmful acids or chemicals.
✅   A Light Therapy Mask that is Safe & Effective on Delicate Skin
 Most effective when used with The Vanishing Act Soap for treating all types of acne including: adult acne, cystic acne, blemishes.

Dual purpose for professional use, or acne treatment at home.
KEY INGREDIENTS
Camphor – Fragrant thick oil derived from the wood of the Cinnamomum Camphora tree of the Far East. Refreshes and calms irritated red skin conditions.
–
Fine mineral clay that effectively draws in and tightens.
Colloidal Sulfur – Naturally occurring element known for its cleansing, healing, and purifying properties. Excellent ingredient for oily skin type.