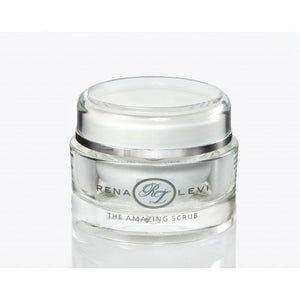 ✅ EFFECTIVELY ELIMINATES ACNE The acne cycle starts with a clogged pore which causes inflammation and the growth of acne bacteria. The Amazing Scrub deeply cleanses the pores to prevent bacteria from thriving.
✅ A LIGHT PEEL TREATMENT Save time and money with the Amazing Scrub that is equivalent to one microdermabrasion session in the convenience of your home. This product is quick and easy to use and should be used once a week. It last approximately 3 months.
✅ OBTAIN BEAUTIFUL, SMOOTH, YOUTHFUL SKIN by removing blackheads, minimizing pore size, reducing acne scarring, and gently removing dead skin cells for a radiant glow. 
✅ ALL NATURAL INGREDIENTS no harsh chemicals; powerful herbal blend. Can be used by teens, adults, men and women
✅ ANTI AGING FORMULA reduces hyperpigmentation and signs of aging; reduces fine lines and wrinkles